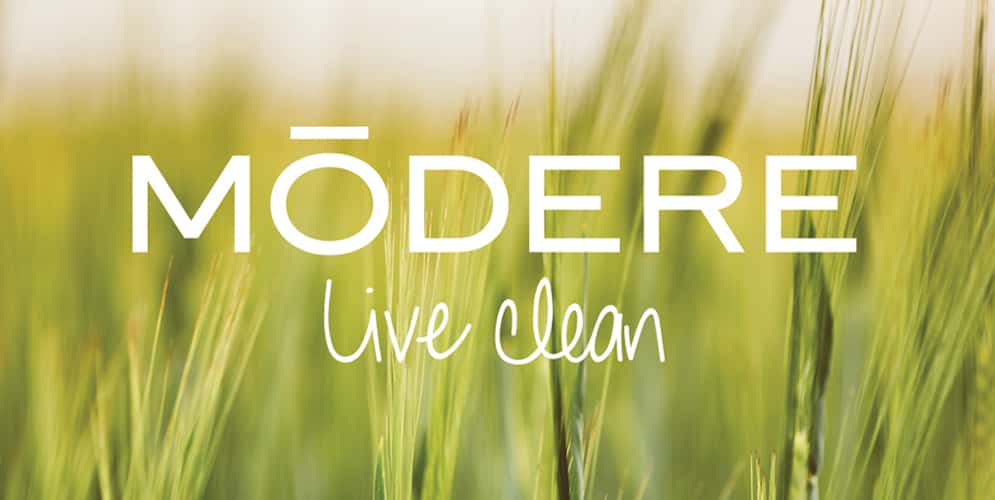 Modere is the Live Clean company
We're a global company with wide-reaching worldview. We exist to deliver innovative products in the essential lifestyle categories – personal care, health and wellness, and home care. Our products are a proudly better alternative - designed to be safer for you, your family, your home and our planet.
There's more though. We believe that practicality and beauty should go together. Modere delivers products every bit as stylish as they are effective – alluring to the eye and touch. Combining purity and performance, the Modere brand reflects your needs, your concerns and your passion. Modere is where safety and style intersect – and that's a great place to be.
The modern shopper
We're more connected and informed than ever before. Savvy shoppers need to know more about the products they put their trust in - what it contains, where it comes from. We want to know our choices are safer, ethically sound and as natural as possible – and each product is of the quality we demand, performing as we expect. Until now, it's been a difficult, often time consuming and expensive task. Not anymore.
Enter Modere
We've taken all the concerns of the modern switched on shopper and answered them all with one simple solution – price, performance, accessibility while being morally sound. With Modere, we're delivering the complete package. Our formulas are pure, reliable and high performing. Our product range delivers on every aspect. Our ethical standards are above reproach. It's not just what we do, it's ingrained in who we are.
We're committed to a safer, healthier world.

On every Modere product, you'll see these symbols. They represent our commitment to bringing you safer cleaner products, and more. They are a visual reminder that we will always endeavour to deliver ethical, sustainable and low-impact products. They show our products are not tested on animals, our total approach is one of responsibility and sustainability, and that our packaging is both BPA free and recyclable. We think each of them is an important reflection of who we are and what we do, and that's why we've been a leader in the science of living clean for over 25 years.
For all the right reasons
We could have been content to bring you products that were safer, affordable and accessible; products that looked great and performed better – but there's more to our story.
We believe as a company, we also owe you exacting levels of honesty, integrity, and transparency. We won't accept compromise when it comes to your health and wellbeing, so we've taken an absolute stance against potentially harmful ingredients: SLS or phthalates. In fact, what we leave out of our formulas is of the greatest importance – we avoid over 3,000 scientifically dubious ingredients. It seems extreme to some, but we won't put our name to any run of the mill formula or ingredient.
If it's not pure, reliable and high-performing; it's not Modere.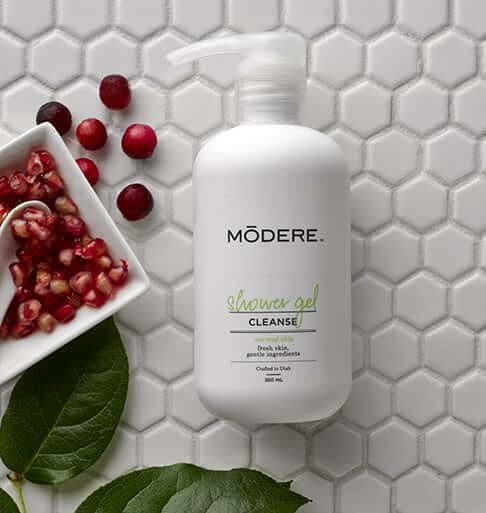 We started the revolution
We're glad the rest of the world is waking up to the need for higher levels of product safety, after all we pioneered the field. Long before being safe was the cool choice, we believed it was the right choice. Our first products way back in 1989 set the standard and launched a new category – safety always has been and always will be our priority.
We understand the importance of things like being free of BPA and why packaging should be recyclable. It wasn't popular then, but we always thought it important – and kind of cool. We're still well ahead of the pack, and confident of our ability to keep you out of harm's way. With Modere, you're in good hands.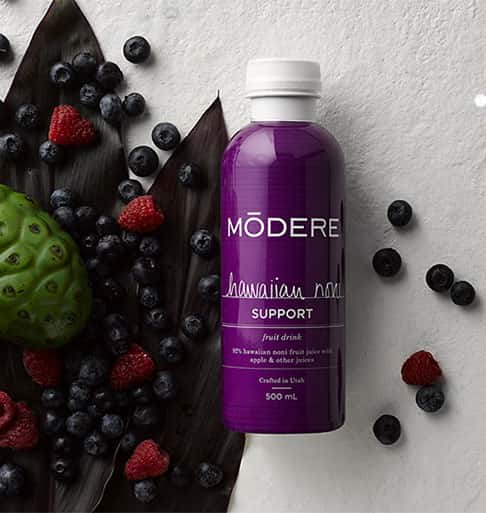 We'll see your standards – and raise them
It's said that when you demand the best, you get it. When you choose Modere, you get products that perform to the highest possible standards - ours. Nature inspires our products, science refines them and your demands ensure we deliver safer products that rise well above industry standards.
There's nothing we would ever ask you to put in or on your body or use in your home we wouldn't be 100% happy using ourselves. Going beyond is what we do, it's our motivation and our responsibility to achieve better.
Every day, we have people who are at the top of their field test, review and make recommendations on not just every product, but every ingredient we use. If it doesn't tick all of the boxes, it's gone. We refuse to compromise on safety and quality. We take pride in our ability to keep you out of harm's way.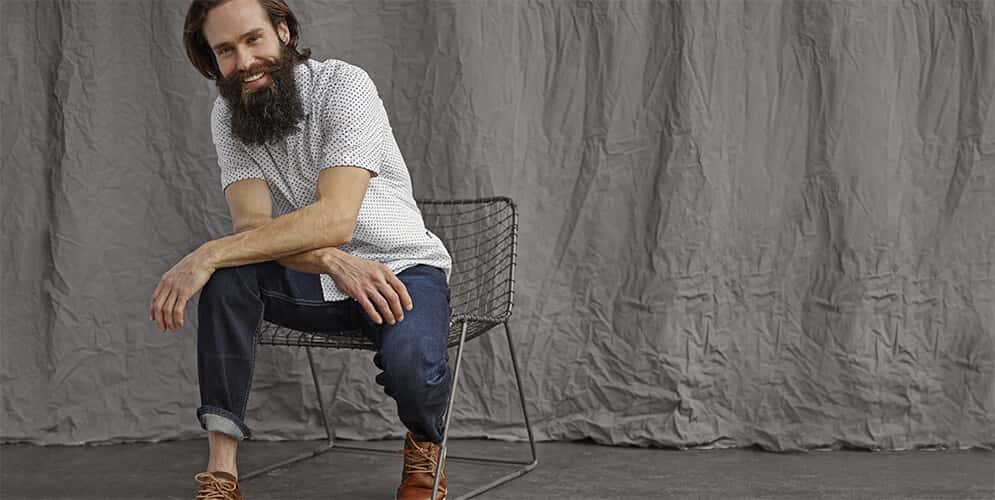 We're on a mission
The whole world deserves stylish, smart and safer products – and we're here to do that. Changing the world is a lofty goal, but we're up to the challenge. We're prepared to make the world a better place to live one home at a time – indeed, we're on a mission to create 10 million healthy homes. It's a big number, but we know we will meet and exceed it.
We love thinking big. We want the everyday products you use to deliver a better experience, we want to provide products that are as beautiful as they are effective. We want you and your family to be secure in knowing Modere products are the best. We know we have to provide clarity, transparency and live up to some big promises to earn your trust.
We know there's a better way, we've created it. Switch to Modere products and join us in creating a better, healthier world.